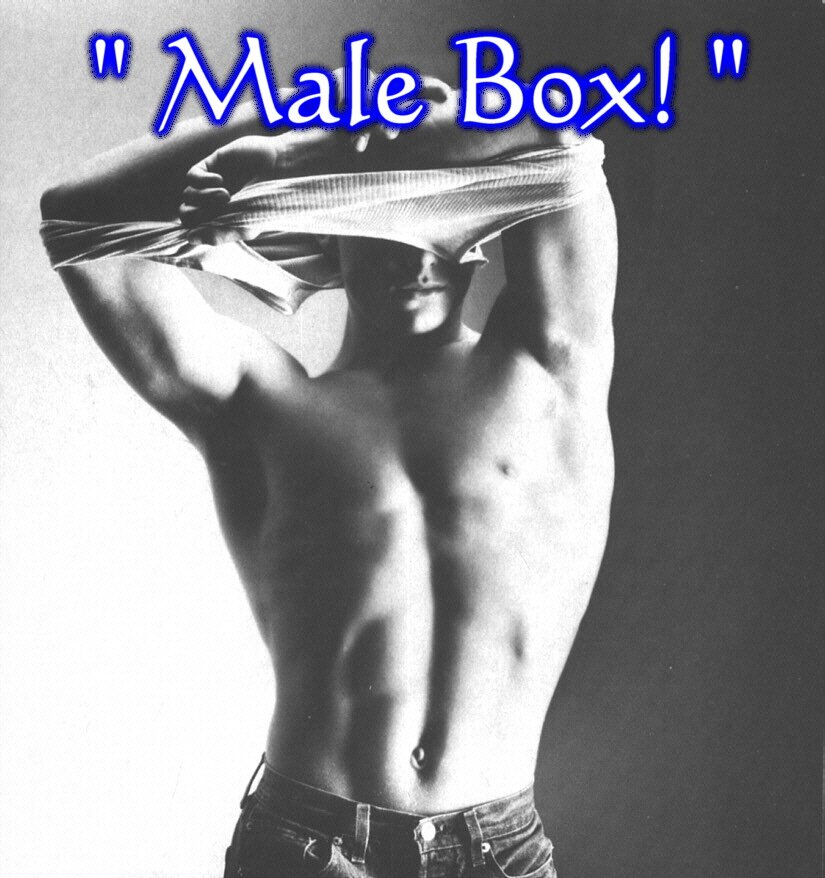 When I was a kid growing up in the Midwest, many many

years ago, there really didn't seem to be an emphasis on

creating "the look!" that you see above. Perhaps that

explains why, every time I see that picture . . . I ask,

"what the hell were we doing in gym class?"

So that picture has always stood out in my mind, as the

"perfect body." Of course, throughout the years others

have made a similar impression . . . and so I'd like to

focus on some of the "sexiest" men around!

Soloflex Man Revealed!
| | |
| --- | --- |
| | Here it is, beefcake buffs: the lowdown on Scott Madsen, the man who's done for workout machines what Brooke Shields did for designer jeans. Twenty-one-year-old Madsen is the Soloflex man, the mysterious hunk whose pecs have appeared in more magazines than Princess Di. |
Two years ago, Madsen was your typically confused college

dropout, busing tables in his hometown of Hillsboro, Oregon,

when he answered a want ad calling for a male model with a

gymnast's build. He fit the bill, even though today he admits,

"I don't care for working out much. Actually, I find it boring."

Describing himself as the antithesis of the character he

portrays - "The Soloflex man has a hard look. I wouldn't

mess with that guy!" - Madsen hopes to break into acting.

In the meantime, you may see him next in ads for Christian

Dior skivvies. "I'm sort of wading through this and hoping

something I want to do falls into my lap," he says. "Even

if it ended now, the little while I got to play star
It's all about that "STAR" quality!

Nick Lachey!
Age: 30 Height: 5'11" Status: Married
Never let it be said that Jessica Simpson doesn't appreciate her husband's many gifts. "His lips," she say, "are the sexist thing. They're big and voluptuous." As for his smarts, "I can ask him any question, and he always knows the answer, or at least he convinces me he does."

Lucky guy - as know from watching Newlyweds, the couple's hit reality show on MTV, the honey-moon's not over. Still, there have been some changes, especially for Lachey.
"I used to be night person," he says. "But I like getting my

day started and feeling that I'm not wasting half the day

sleeping. Jessica - put it this way: She never beats

And he's getting the knack of housework. "I try to keep

the laundry off the floor and keep the desk clear and put

the dishes right in the dishwasher," he says. "If she cooks,

I'll do the dishes, that's my trade - off." What won't he

give up for his wife? Solo gym time. "I like it better when

I work out alone." He says. "When she works out with me,

she's got E! News Live on. I work out in the afternoon when
"I really had the hots for him!"

Bette Midler, talking about Michael Douglas!

Here's just some of the names, I'd like to feature in our
Michael Douglas, Brad Pitt, Mathew St. Patrick, Paul Parker,

Richard Grieco, Jesse L. Martin, James Van Der Beek, Patrick

Swayze, Mario Lopez, Justin Timberlake, Kyan Douglas,

Dean Cain, Chris Isaak, Troy Garrity, Richard Ruccolo,

Nate Berkus, Paul Lekakis, Matthew McConaughey, George

Michael, Matt LeBlanc, Matthew Perry, Michael Bergin, Greg

Louganis, Jon-Erik Hexum, Ricky Martin, Tobey Maguire,

Mario Van Peebles, Jason Behr, Kyle Chandler, Jason Priestley,

Christopher Meloni, George Clooney, Wilmer Valderrama,

John Travolta, Joe Lando, Gil Bellows, Paul Rudd, Carlos Ponce,

Brendan Fraser, Jonathan Taylor Thomas, George Edes, Ben

Affleck, Johnny Galecki, Tom Skerritt, Rob Lowe,

"Hugh Jackman"
Next month's featured artist!